Stop wasting time searching the internet... this valuable resource will save endless hours of searching for the best websites. Bookmark this page NOW and come here first. Now you have access to up to the minute data critical to buy, sell and rent properties. Please contribute... let us know any information or links that will improve this great resource, Contact Us Here. FindWiz.info is a dynamic site and undergoes constant revision so check back often for the latest finds. Many of you have heard Lou Brown is the "Whole Enchilada" of Real Estate Investing. Now he is sharing the "Whole Enchilada" of web links from his favorites list and an easy way to get to them all. Most of these are FREE so enjoy. Your comments, feedback and suggestions of additions are appreciated. Email StreetSmartLou@LouisBrown.com and visit his site at StreetSmartInvestor.com. You'll be glad you did. The use of FindWiz.info is absolutely free. Many links provided on these pages will take you to other websites on the internet - to return to this page close the new page the link opens. We can not vouch for any information contained on any other website.
Site Map

For more information on Real Estate Investing see our sister website StreetSmartInvestor.com

Buying Properties

Resources

Selling Properties

Tutorials

Business Building

Real Estate Law

Public Records

Build Your Team to Automate Your Business

We've searched the world over and discovered the best suppliers to build the
support team for your business...

The below links will take you to other websites, which will open in a new window. To return to this webpage close the new window. We can not vouch for any information contained on any other website.

For the best tools, technology, training, team coaching and mentoring available anywhere visit StreetSmartInvestor.com
Help us improve FindWiz.info - Send your suggestions to FindWiz.info@gmail.com
Copyright 2009- Trust Associates - All Rights Reserved
4426-B Hugh Howell Road, Suite 200
Tucker, GA 30084
Phone: 800-578-8580
StreetSmartInvestor.com
Page Revised on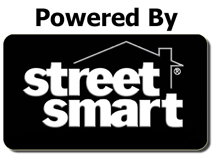 Disclaimer: Each office is independently owned and operated. We buy, sell and hold real estate with the intent to earn a profit, however some affiliates are not-for-profit organizations. We are not a law firm, nor are we attorneys, CPA's or Financial Planners and do not provide Legal or other advice. Seek the advice of those professionals should you need their services.
Copyright© 1997 - 2018 Trust Associates. Trust Associates. All Rights Reserved. Street Smart®, Certified Affordable Housing Provider®, Path To Home Ownership®, The Whole Enchilada®, House Monster®, Millionaire Jump Start® and Louis Brown® are all Registered Trademarks owned by Trust Associates. All text, images, trademarks, logos, content, design and coding of this and related websites is protected by all applicable copyright and trademark laws. No reproduction, distribution, or transmission of the copyrighted materials at this site is permitted without the express written permission of Trust Associates, unless otherwise specified.